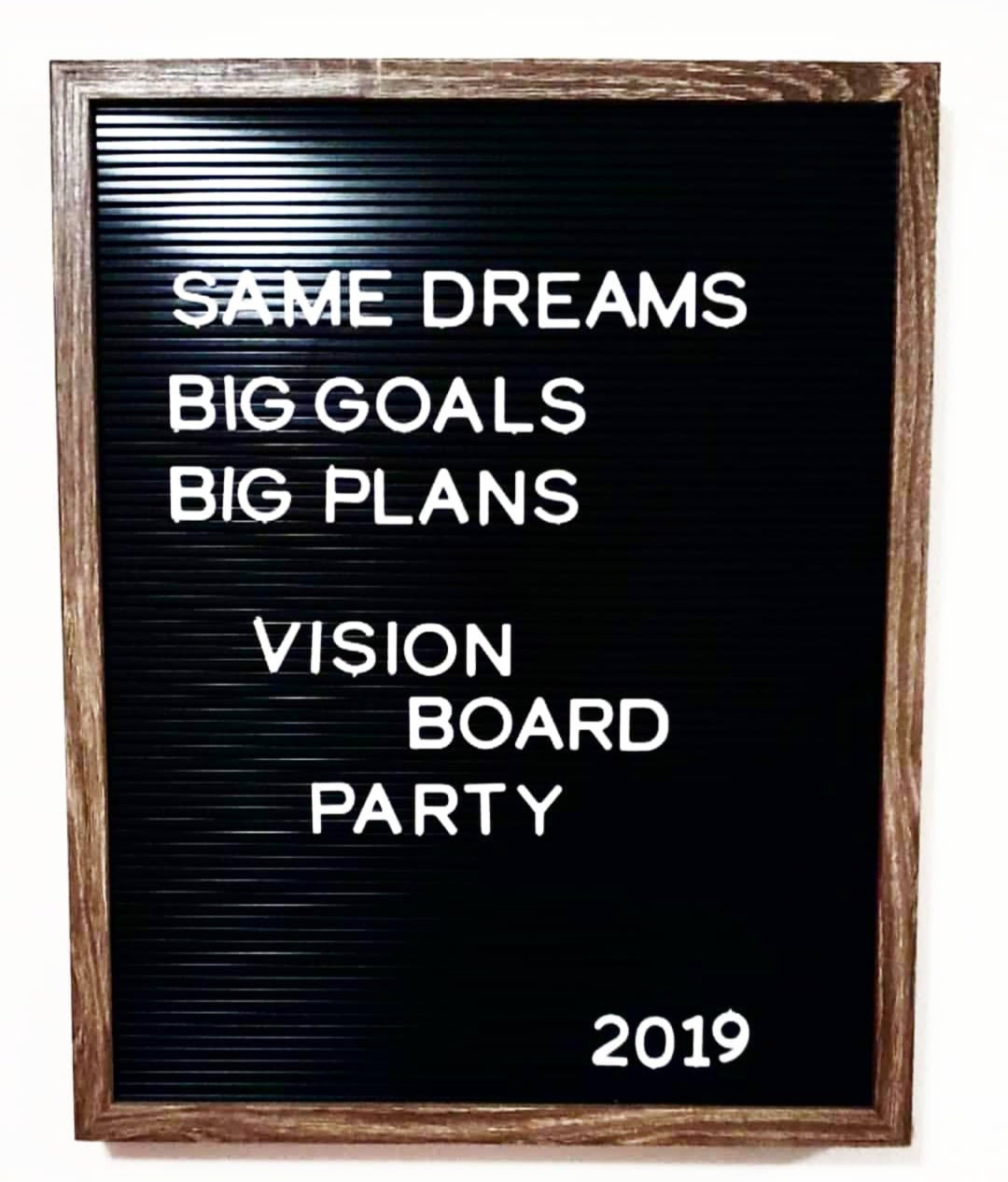 I have always wanted to create a vision board just never seemed to get around to it. I've never been one to make New Year resolutions. However, one of my goals for 2019 making myself more available to host & entertain family & friends as I did in the past.
   These past couple years have been hectic & exceedingly busy running two businesses, juggling a family, let's not forget making time for some very needed self-care. My crafting & DIY obsession has led me to push myself into following through with one of my biggest dreams which is Karlita's Kreations. Starting a small business has taken up so much of my time leaving me with no time for my simple pleasures such as crafting just for fun or planning social events for those closest to me. This year I'm going to make sure to make the time to enjoy those little pleasures once again. 
   So here we were midway through Jan. With this year starting a bit stressful for me and a few of my closest friends, I decided we needed a pick me up. What better way to relax, unwind and attract some positivity into our lives than with a ladies night in. 
   I can not begin to tell you how much I needed & truly enjoyed our night. I honestly recommend it to everyone. We tend to neglect ourselves, but we definitely should make ourselves a priority.
It was the perfect time to get inspired as well as tackle setting those goals I have been putting off. A vision board party was the ideal theme for our ladies night. Hosting a vision board party with a small group of friends is an uplifting experience especially when you need it most.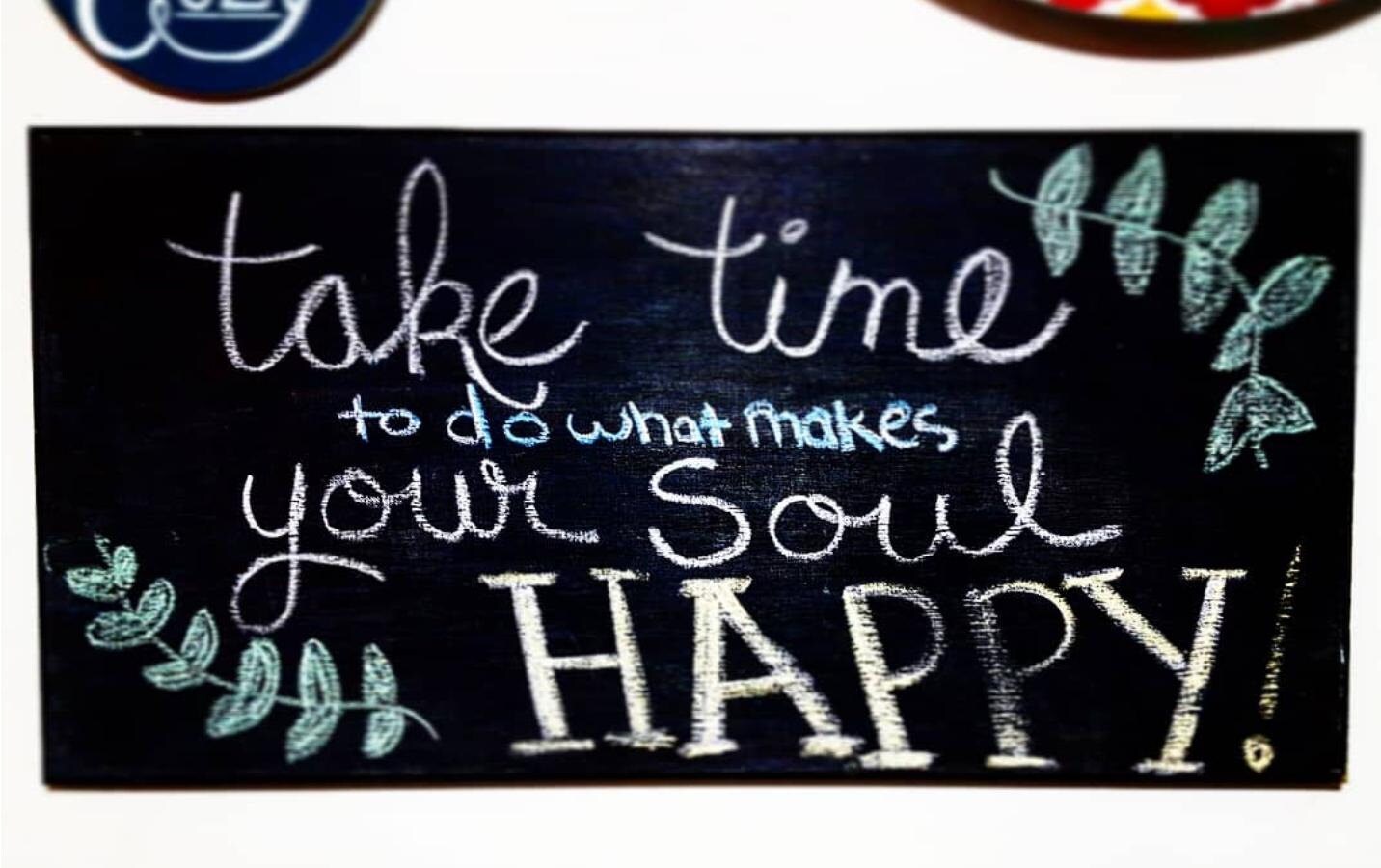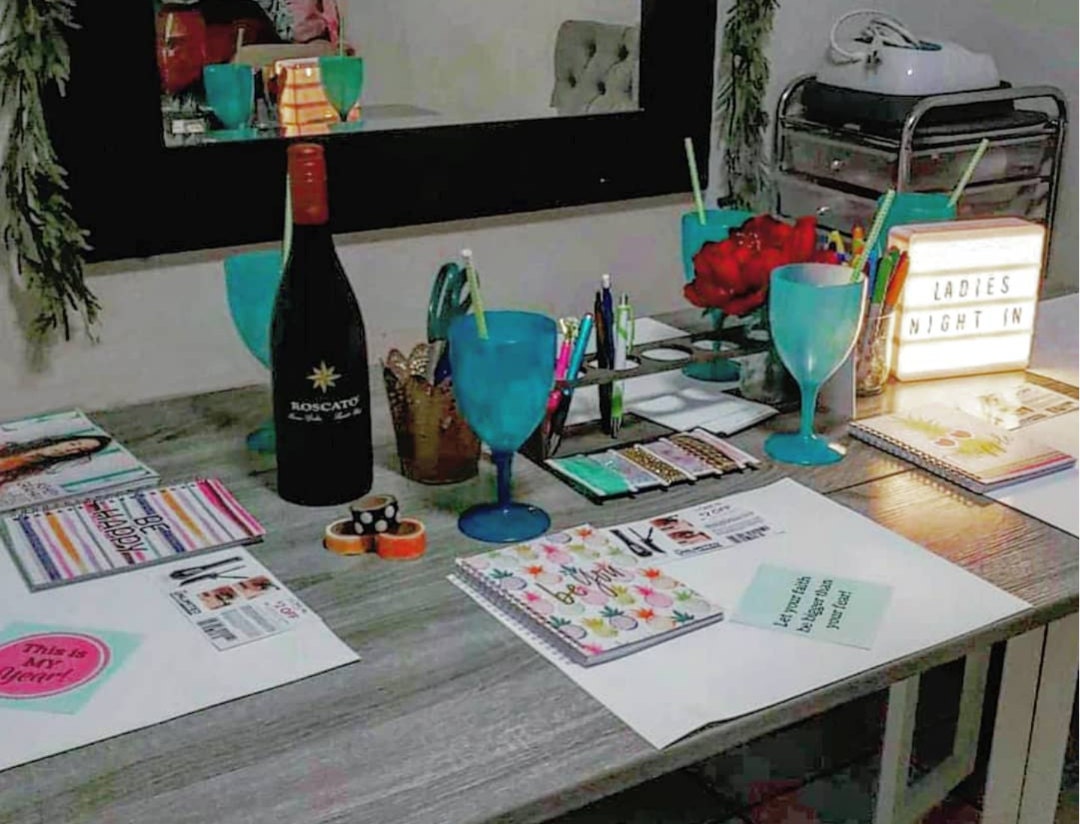 1. Keeping it small & intimate, I decided the guest list would consist of as many people as my dining table sits. Being Sunday night & planning the party for Thursday night, I choose to text an invitation to five of my closest friends. Almost immediately I received three confirmations & one maybe. Unfortunately, one friend declined due to existing plans.
2. I asked those coming to bring any magazines they had at home. Of course, I then searched Pinterest for vision board party ideas. Pinterest not only helped me with party ideas but also led me to so many great websites with free printable quotes to decorate our vision boards.
Shinningmom.com
footprintsofinspiration.com
3. Wednesday I made sure to thoroughly clean the house & add inspirational quotes to my letter board & chalkboard.
4. Thursday two friends & I headed to Dollar tree for last min supplies & Walmart for some our drinks & snacks.
5. To set up for our party we cut two large poster boards down to six 11x14 pieces, set up a sundae station, & lastly set the dining table with all of our supplies.
Pens & Markers
Scissors
Magazines
Printable Quotes
Printable goals & questions templates
glue sticks
washi tape
ribbons
Computer & Printer 
(We didn't have enough magazines, so we used my computer to print pictures for our boards.)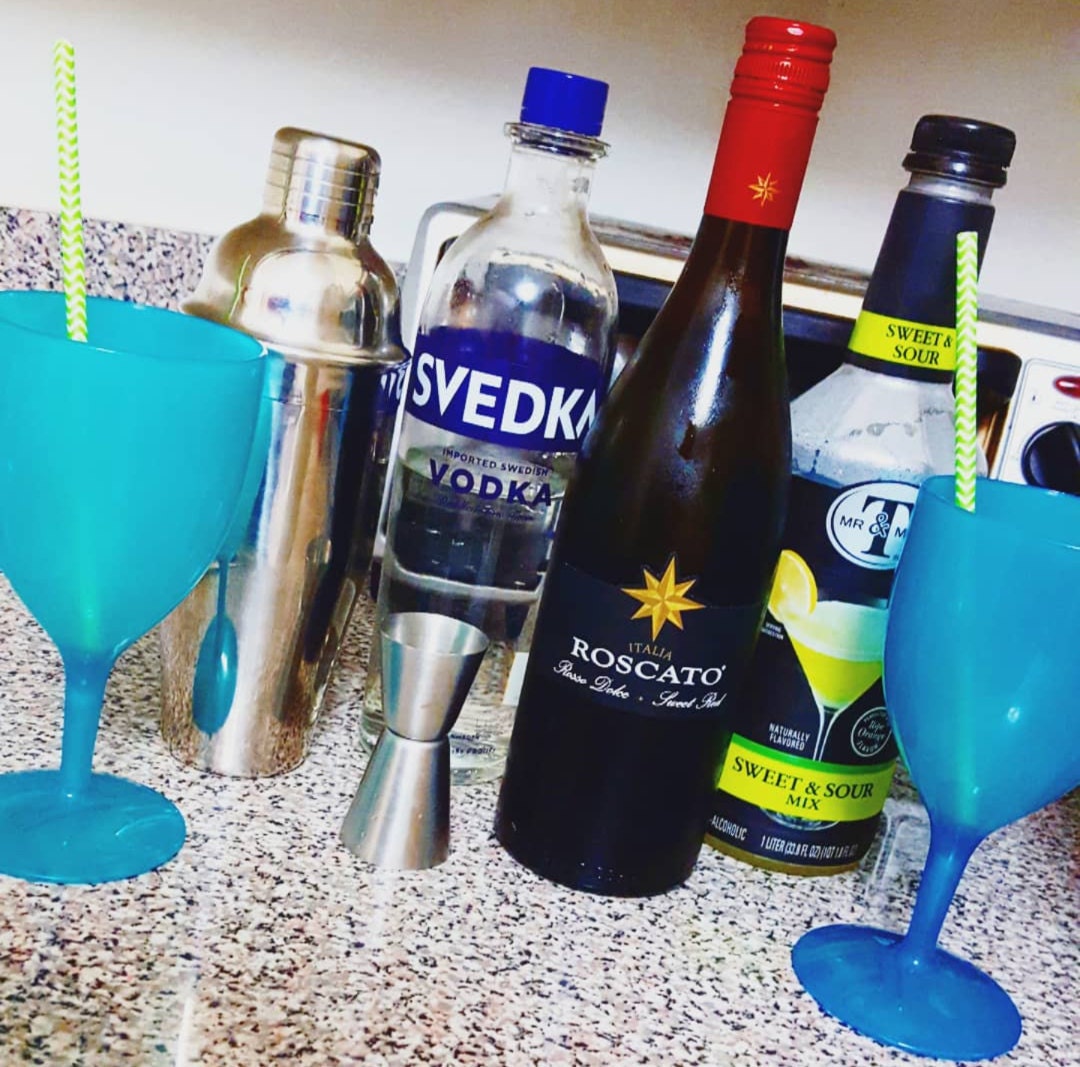 Once, everyone arrived we jammed to Cardi B & Bad Bunny, delighted in some wine or Triple Orange Sours, ordered pizza, & made sundaes as we discussed our goals for the year & basked in some great conversation while finishing our boards.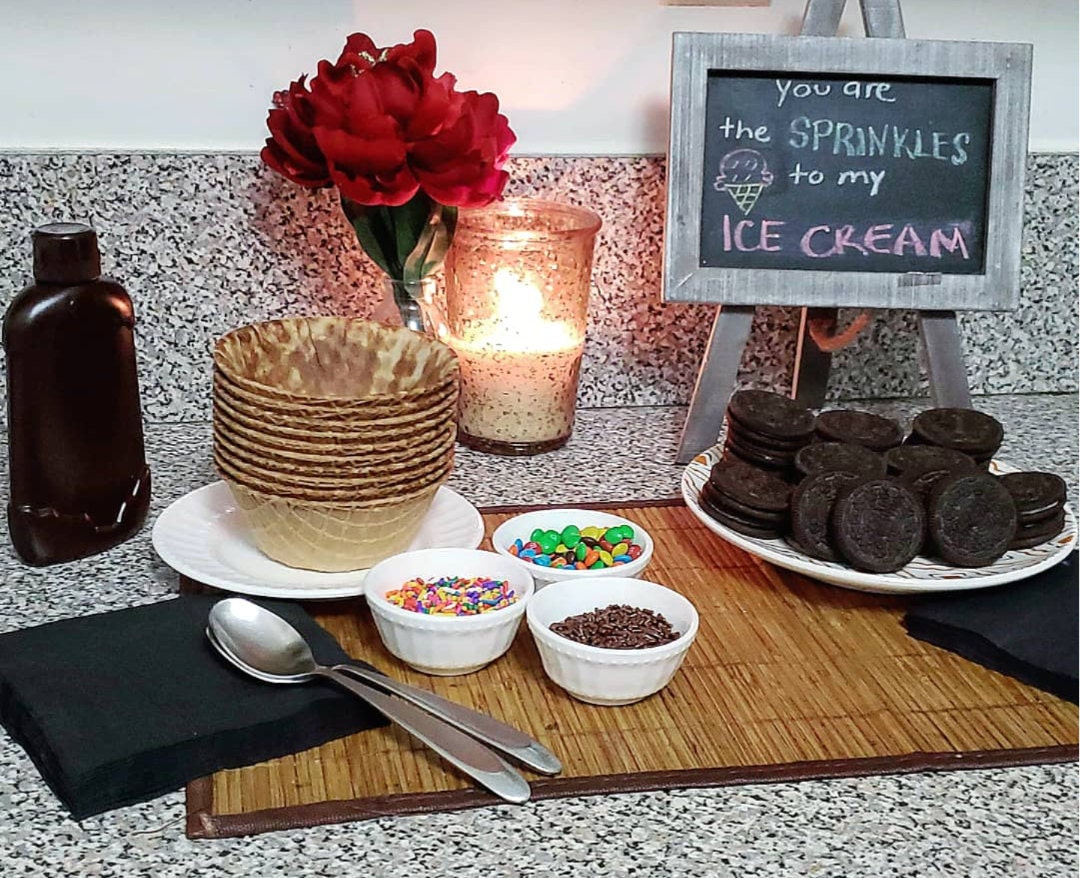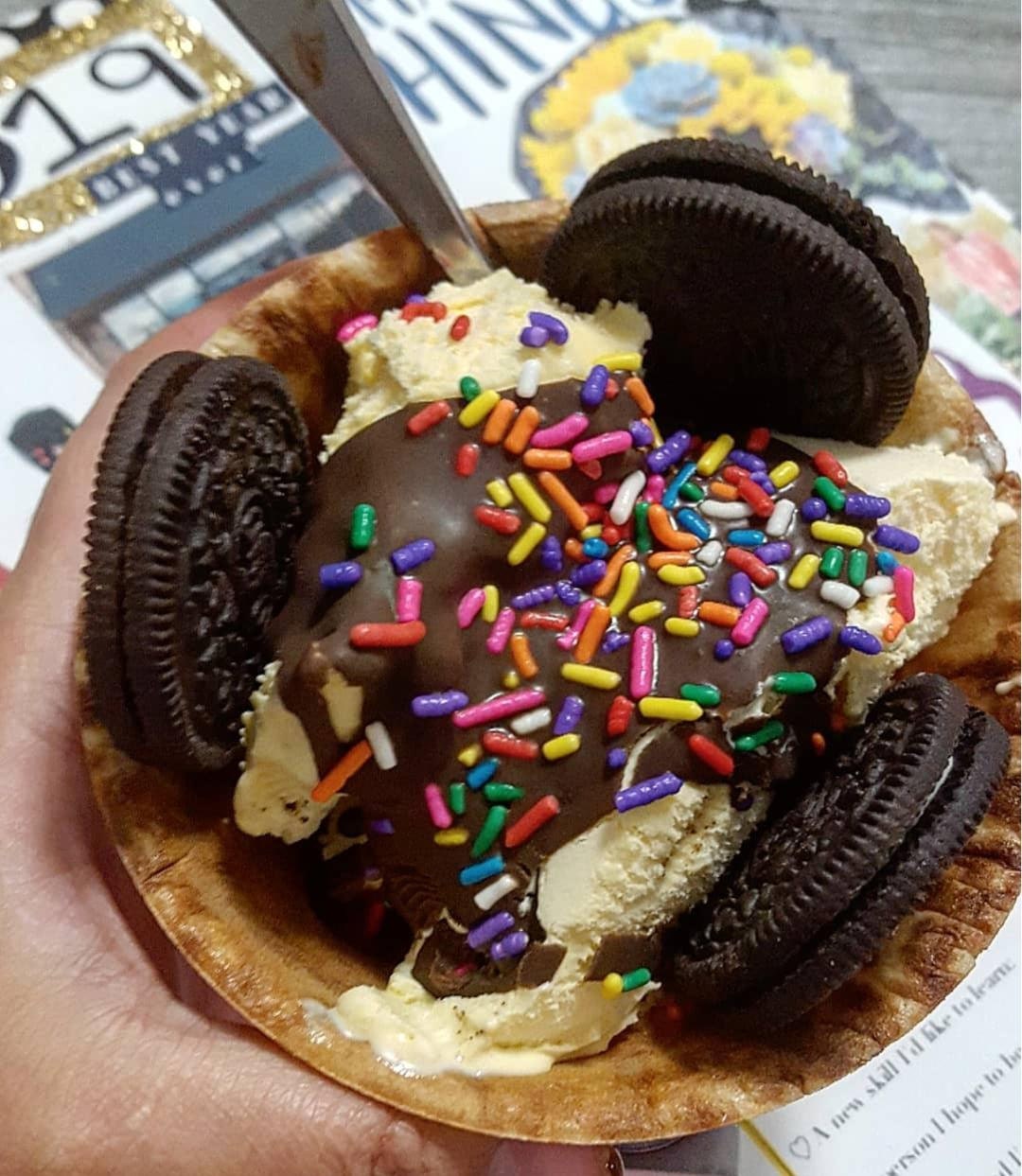 All in all, it was an inspiring night filled with enough positive energy to encourage growth. I can honestly say we ended the night feeling ready to take on the rest of this year. We've even decided this will be our new yearly tradition.
A few suggestions I have when hosting your party:
1. Keep it small by inviting friends you feel the most comfortable around. Inviting your encouraging friends will help create a pleasing environment & keep everyone motivated.
2. Don't forget a gift for all of your guests it doesn't need to be extravagant just a small token of affection for them to take home. I picked up some adorable small notebooks perfect for taking quick notes, keeping in your purse, or using as a journal. I also gave each lady a coupon for the New L'Oreal Paris Unlimited Mascara because who doesn't love bold extended lashes, especially at a good deal.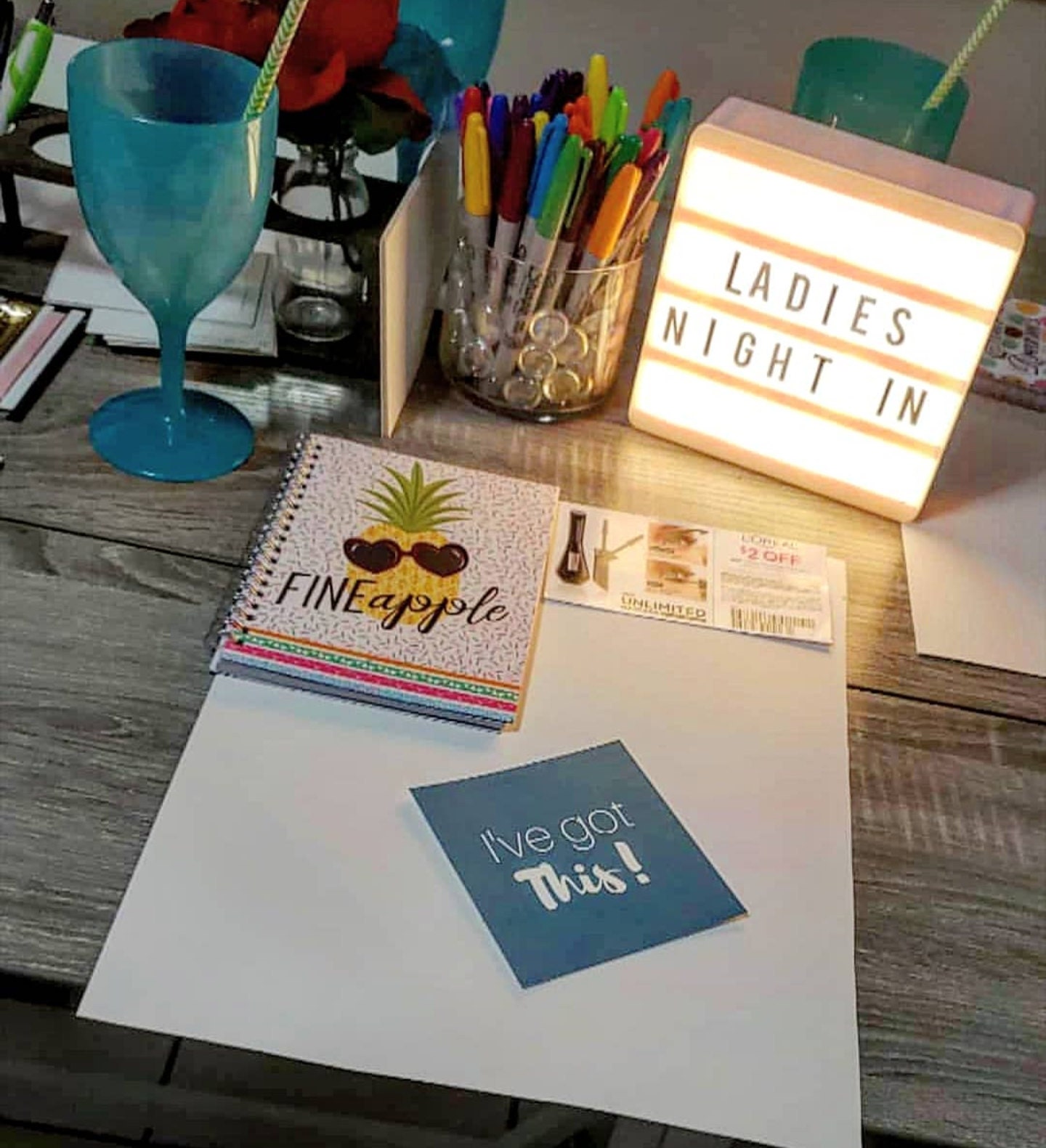 3. Be open, Share your goals, & most importantly ask each other for help when needed. Enjoy a healthy open discussion.
4. Before the party is over make sure everyone completes their vision boards. Realistically once you leave the party with an incomplete board, you may not have the time to finish it on your own.
5. Remember to hang your board up after the party, preferably somewhere you can see it daily. Hanging your board will remind you of your goals plus inspire you to work hard to achieve them all year.
It's never too late to host a Vision Board Party. Although we decided to focus on our goals for 2019 for our boards, Some people prefer making Lifetime boards in which they set goals they want to accomplish in their lifetime.
A vision board party would be great for Galentine's day or a birthday party with your best girlfriends. It's can also be a great team building activity for your small business. Vision boards are also a wonderful bonding activity to enjoy with your significant other, your teenager, or any family member. The possibilities are endless.